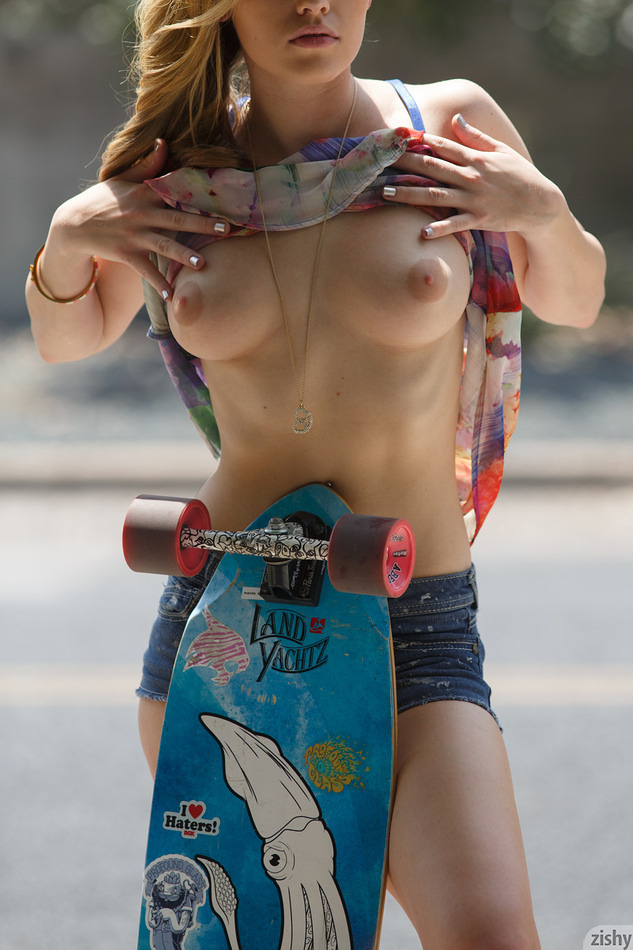 Damn, this  Zishy web site has some incredibly gorgeous girls. This lovely pair of boobies catch the breeze belong to skate boarding babe Ember Volland. If this pic has got your cock twitching then the fact there's a video of Ember  pulling down her denim shorts and panties exposing herself in public while, check this, zooming along on her board. This girls got boobs and skills!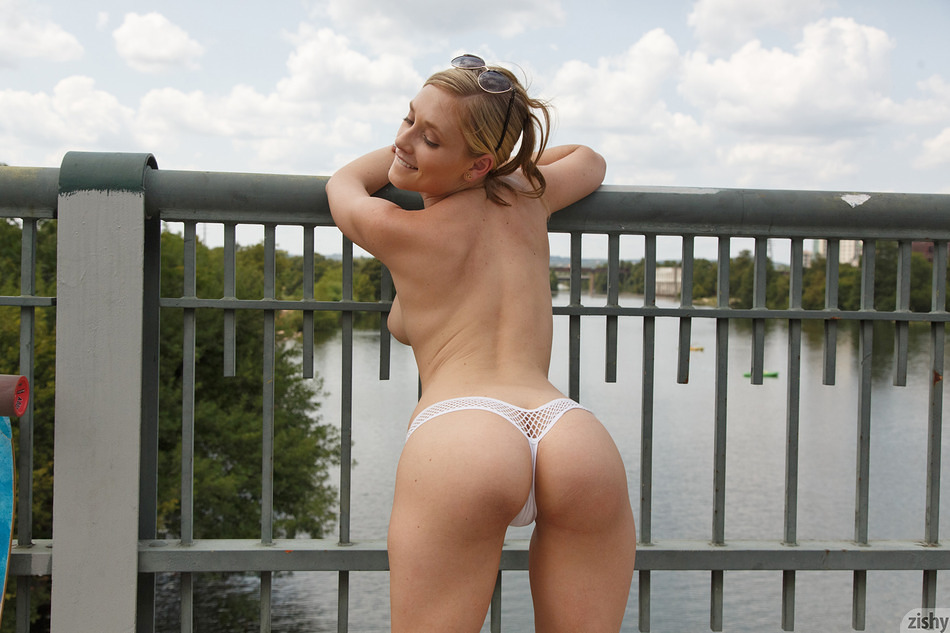 All the fun on t he skate parks have given Ember an amazingly firm, thick ass. Love the panties and  the sin glasses. Class.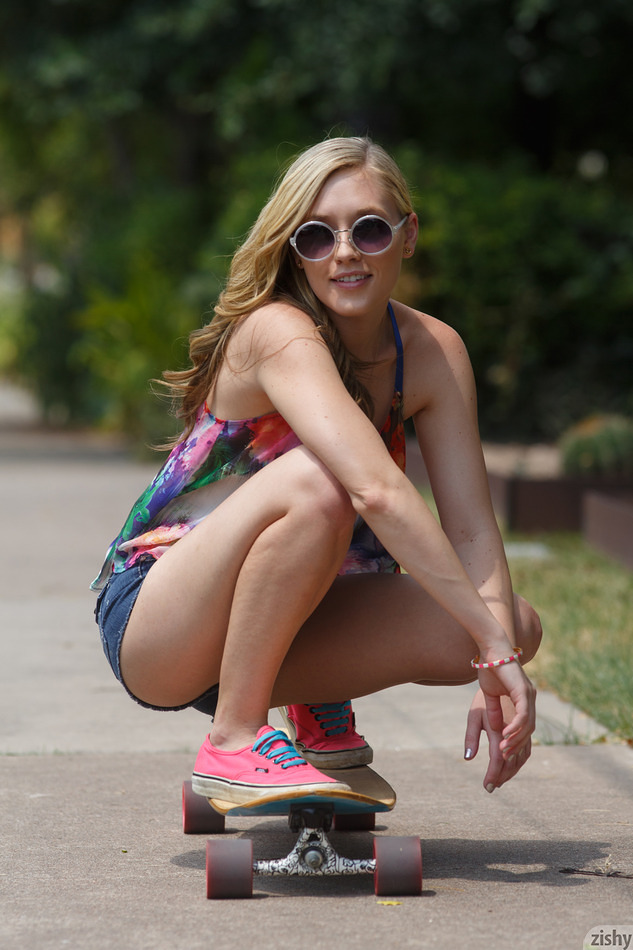 Ember skating along on her long board wearing a tight pair of denim shorts and Vans. Wow, girl is stunning. Will try and find some more stuff.
Pictures from: Zishy